Banner Image: © Alex Kich / Adobe Stock
Welcome to Dr. D-Flo's tool of the month. I have carved out a little space on my website to feature my favorite tools, which often make my garage work easier and/or more enjoyable. Discover tools that you didn't know you needed! These featured tools also make great presents for your friends and family. Let me know on the Feedback webpage if you would like to see more frequent entries (e.g. biweekly or even weekly). Please note that affiliate links are present below.
Current Tool of the Month: January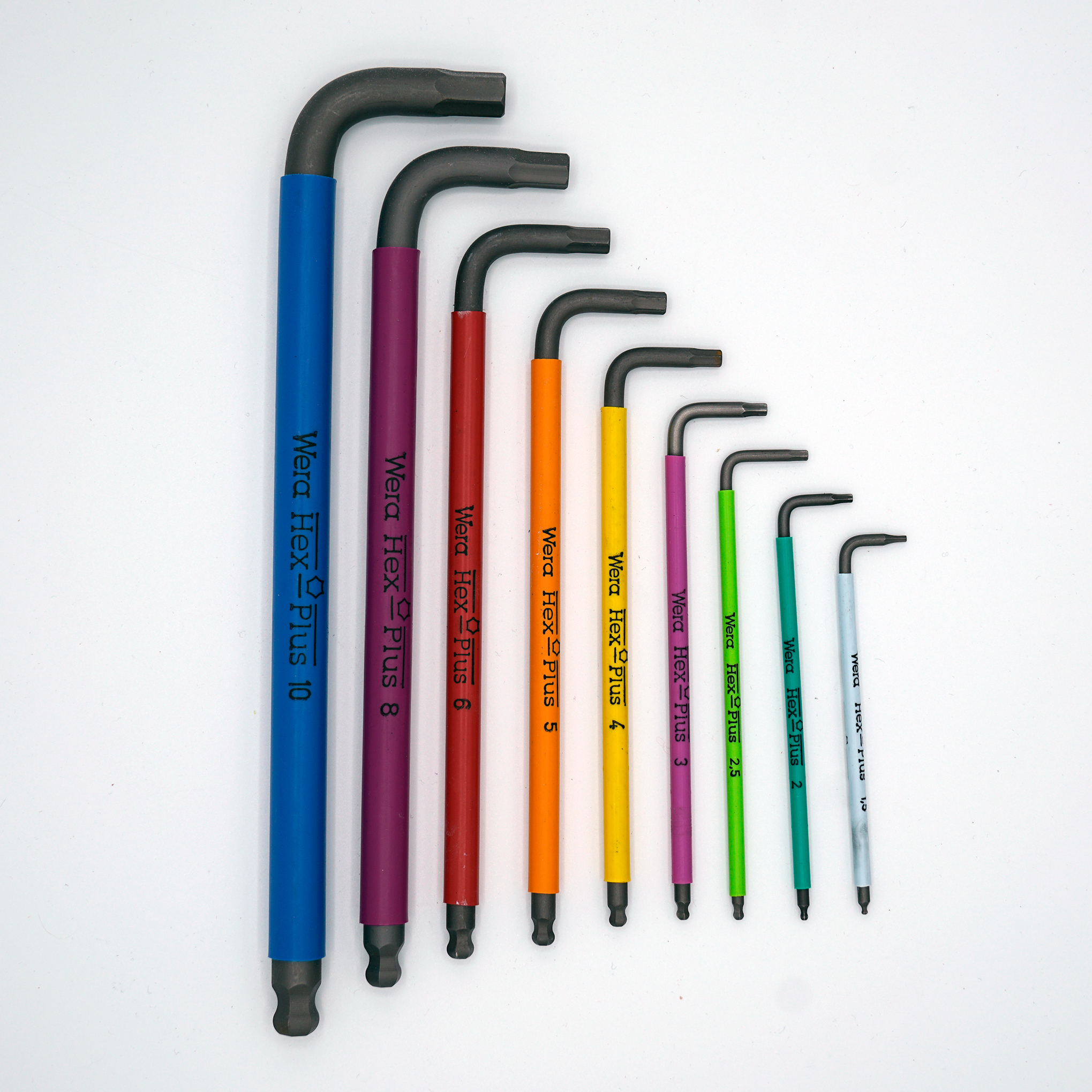 Wera Hex Keys (Metric)
January 2020
Hex/Allen keys are definitely not the most exciting tool in the garage, but let me tell you the differences between a quality hex key and the cheap ones that come with Ikea furniture are night and day. Wera is a premium hand tool manufacturer, so yes, these hex keys are expensive. For the elevated cost, these hex keys have Wera's patented geometry, which is a slightly modified hexagon that increases the contact surface between the tool and fastener. The benefit of this modified geometry is increased torque. I can attest that these keys grip the fastener much tighter than generic keys. The color codes are a godsend. When building a CNC machine I am always switching between 1.5, 2, 2.5, and 3 mm sized hex keys. With the color codes I never pick up the wrong sized key, which has saved me a noticeable amount of time.
Past Tools of the Month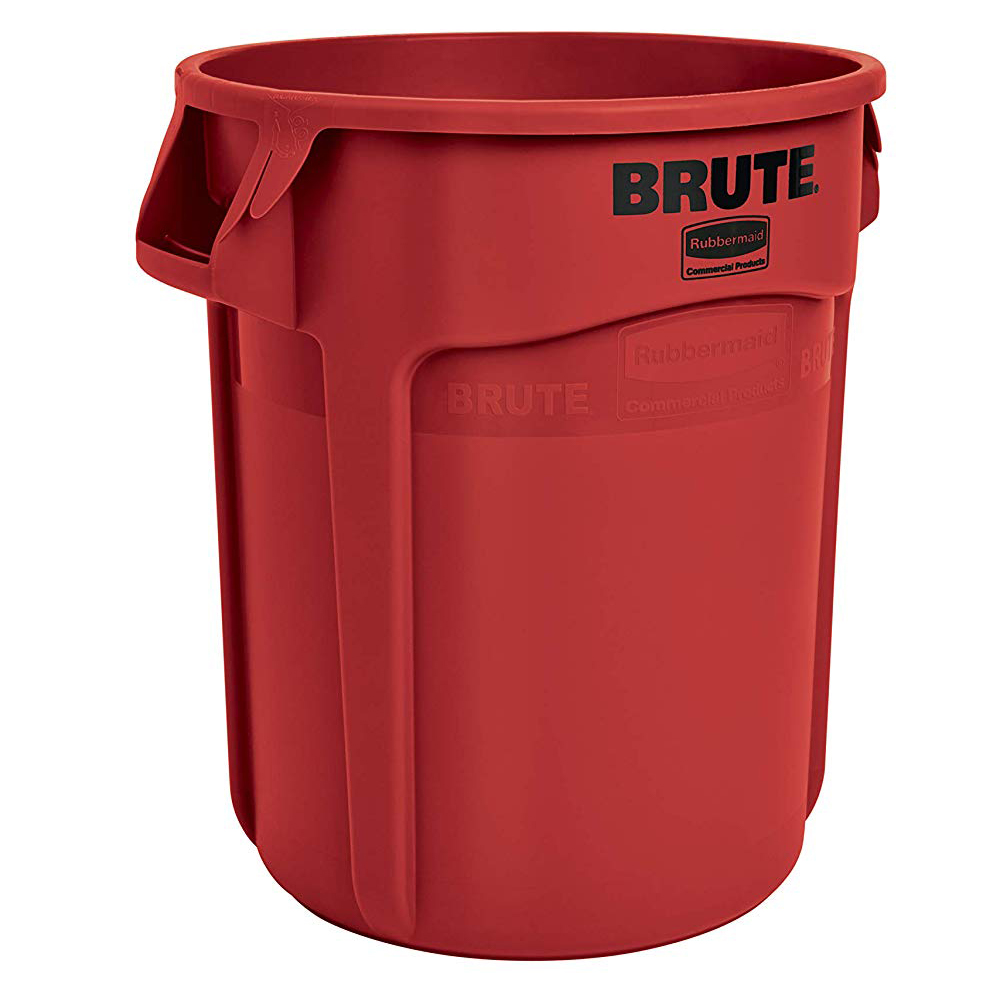 10-Gallon Brute Trash Can
December 2019
The perfect home shop/garage trash can does exist! This 10 gallon can is a miniature version of the Rubbermaid Brutes that are found in factories, schools, and any place where a heavy duty trash can is a must. This has been one of my favorite additions to my home shop. It is light enough that I can wield it in one hand when I need to sweep off my work bench but is strong enough that it does not flex when it is fully loaded and I am holding it by only one handle. There are optional wheels and a lid depending on your preference and what you expect to throwaway.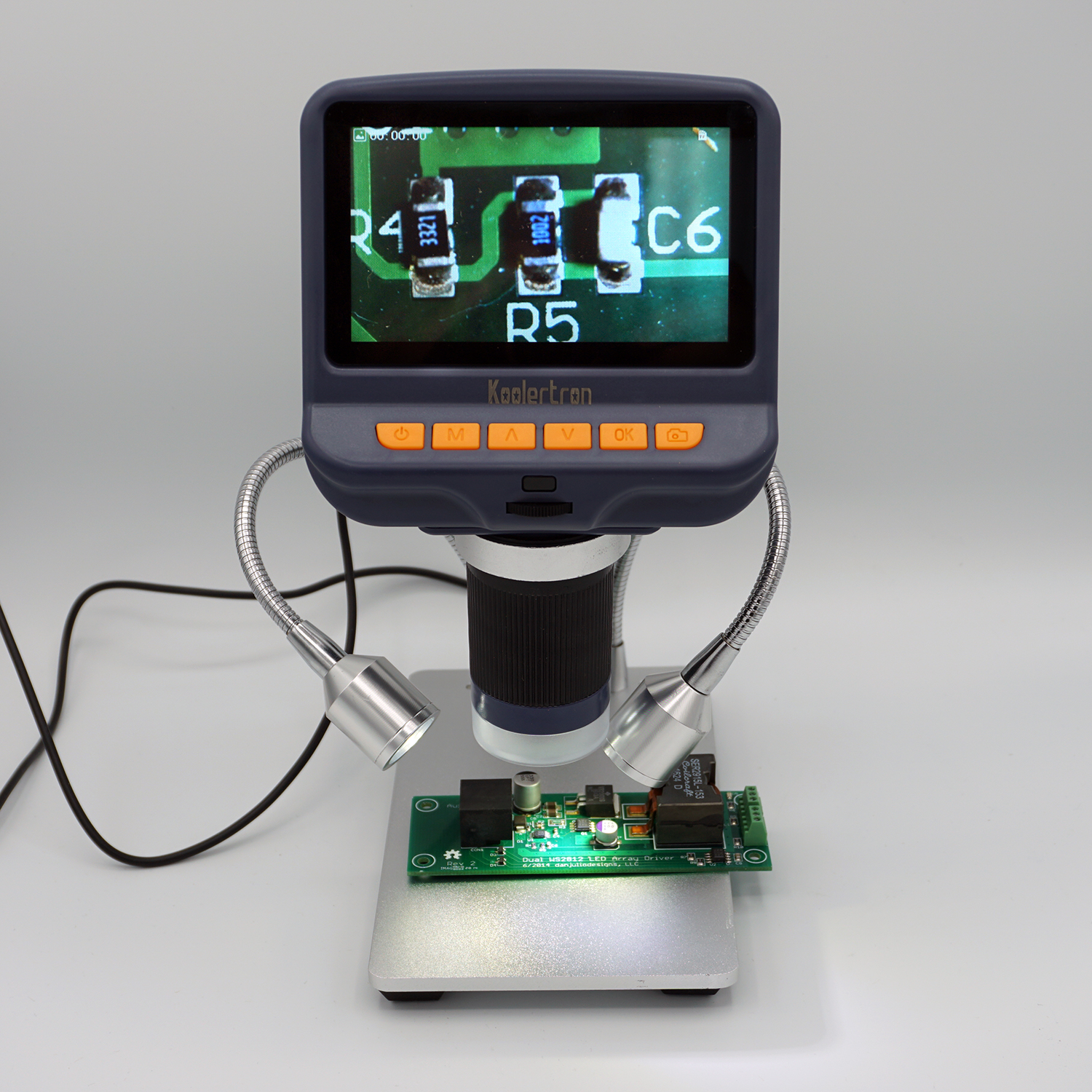 Digital USB Microscope with 10X-220X Magnification
November 2019
There is so many instances where a closer look at a component could help diagnose a problem, but microscopes are expensive and bulky. The Koolertron digital microscope is an anomaly and is neither costly nor difficult to take out, use, and then put away. The 10X to 220X magnification is perfect for inspecting the traces of a circuit board or the sharpness of an endmill. Its crisp LCD is fantastic at this price point and allows you to take videos or pictures. I would say that this microscope is a magnificent (pun intended) addition to any home workshop.