Check 'em out
Expand the capabilities of your workshop or find a gift for your favorite DIYer with Dr. D-Flo's tool of the month. These are all tools in Dr. D-Flo's workshop that have been featured for their utility. Please note that affiliate links are present below.
<! -- Portable Bit and Ratchet Set -->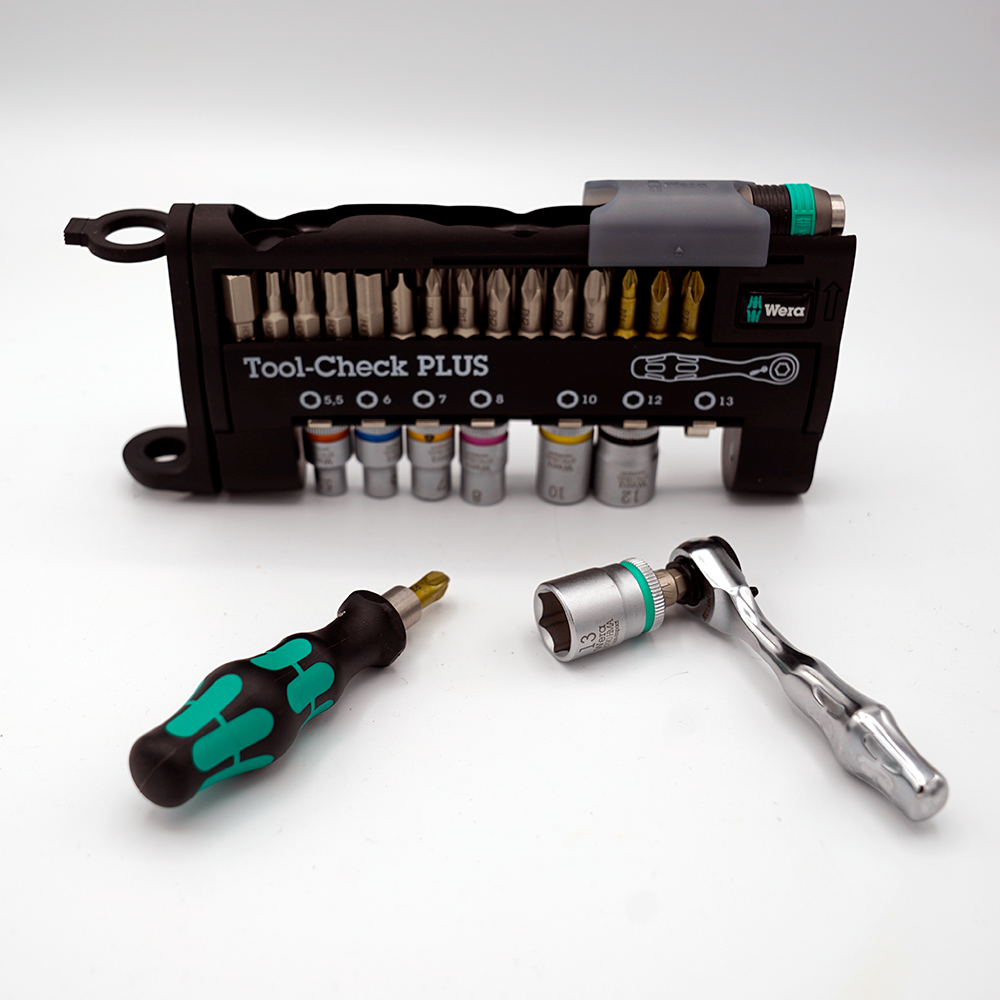 Portable Bit and Ratchet Set
March 2021
Wera's compact kit means you will always be prepared when you are away from your shop. Hex drivers, screw bits, and Torx (T10-T40) are just the start of this extensive set. 7 metric sockets ranging from 5.5 to 13mm will do the trick for most of your ratcheting needs.
<! -- Heat-Set Insert Tips -->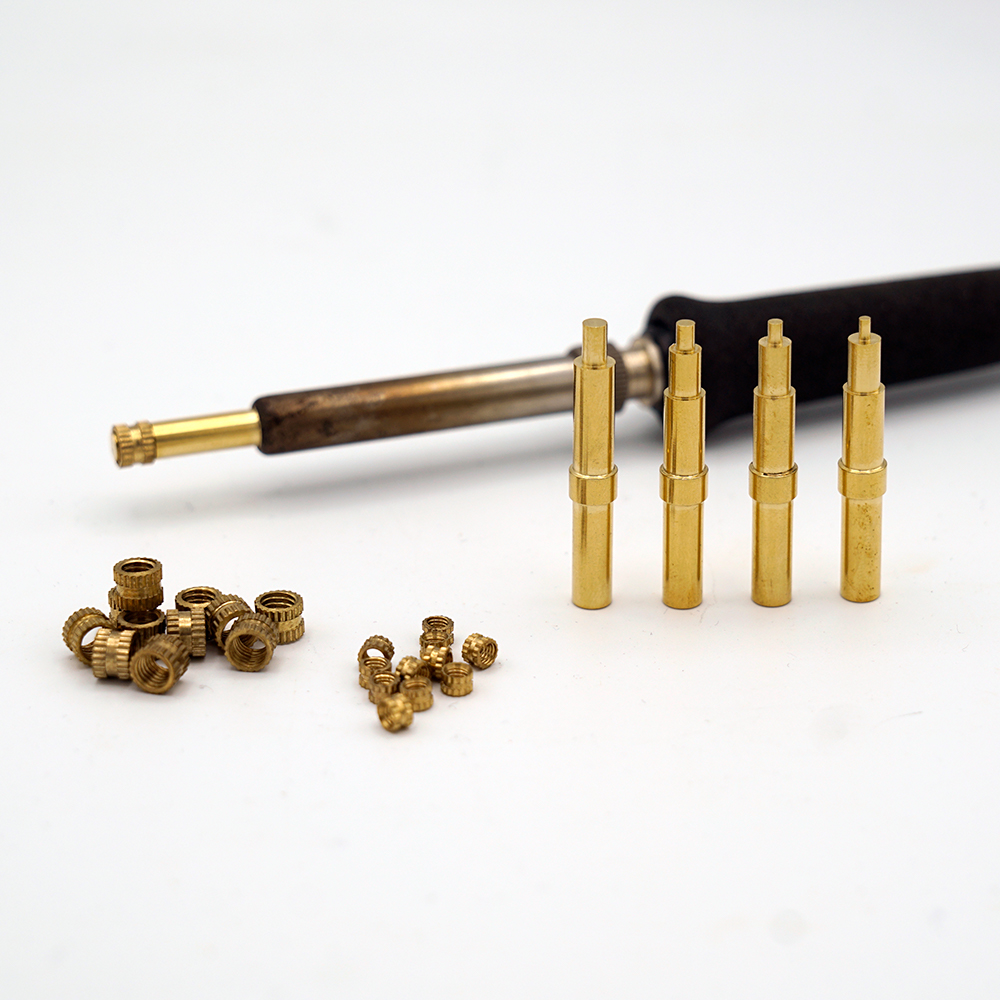 Heat-Set Insert Tips
February 2021
Equip your soldering iron with these tips to sink threaded inserts into plastic parts. The ability to add M2, M3, M4, or M5 threads to 3D printed parts will greatly increase their functionality and compatability with a variety of fasteners. Check that the tips fit your iron.
<! -- Starrett Tap Wrenches -->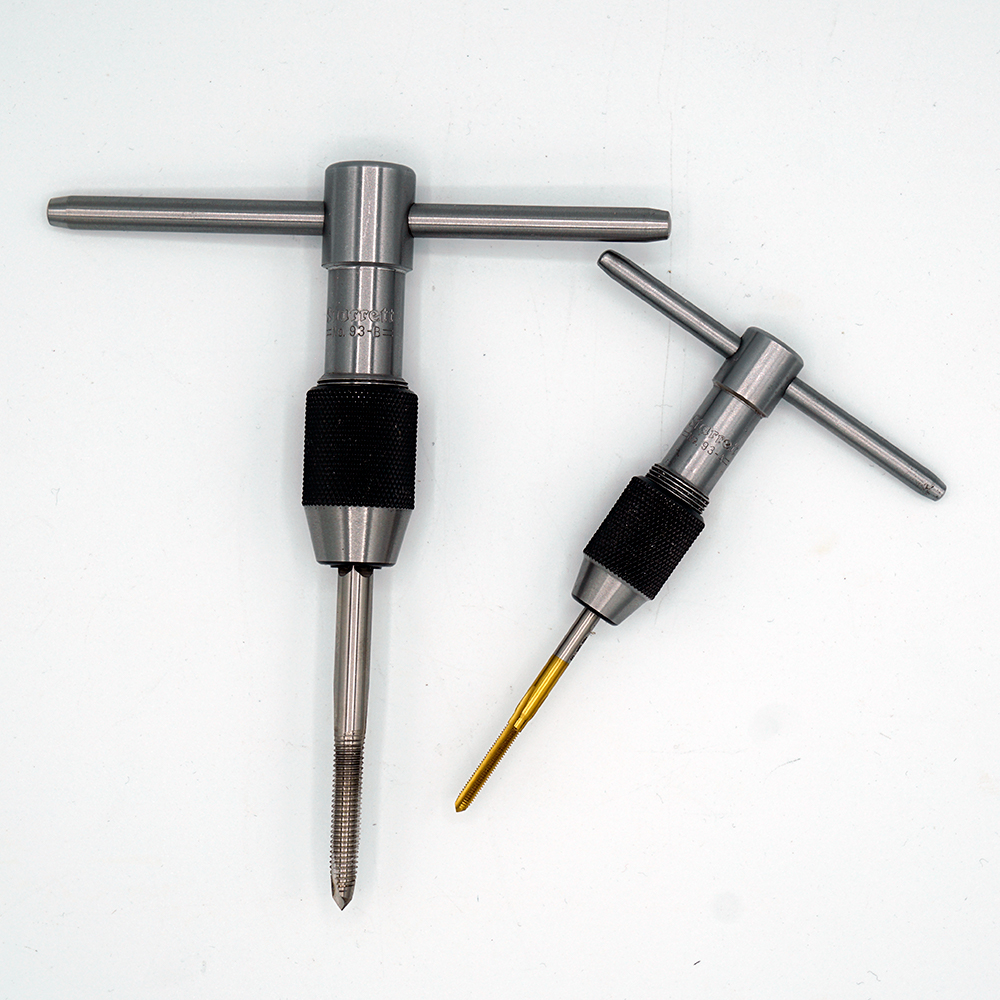 Starrett Tap Wrenches
January 2021
Unlike imported imposters, Starrett hand tap wrenches clamp down firmly on metric and SAE taps and do not loosen when tapping. Because these wrenches hold the taps straight and concentric, you only have to worry about your positioning.
<! -- Gear Puller -->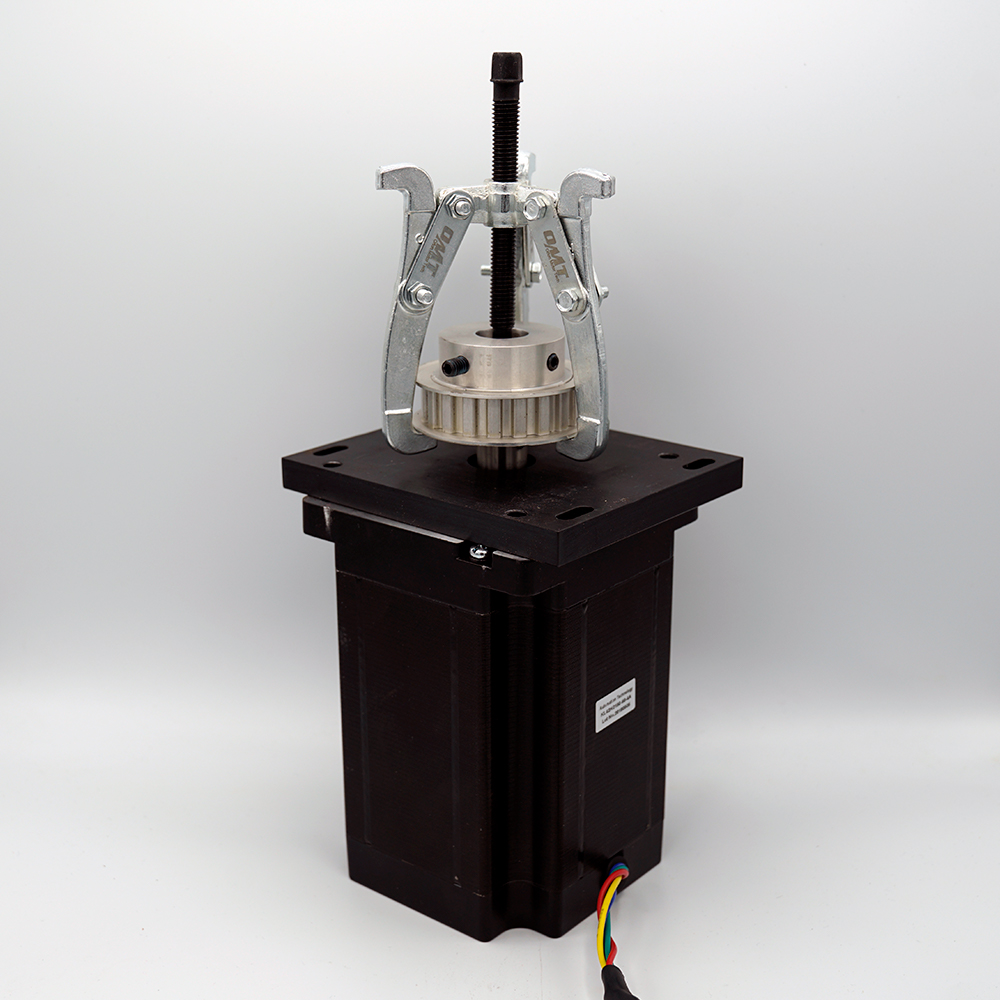 Gear Puller
December 2020
There is nothing more frustrating than trying to remove a stuck bearing or pulley from a shaft. It's not easy to grip a round pulley without damaging it or whatever is stuck on the other side. A gear puller is a specialized tool that always lets you win this tug-of-war match.
<! -- Sharpie Holder -->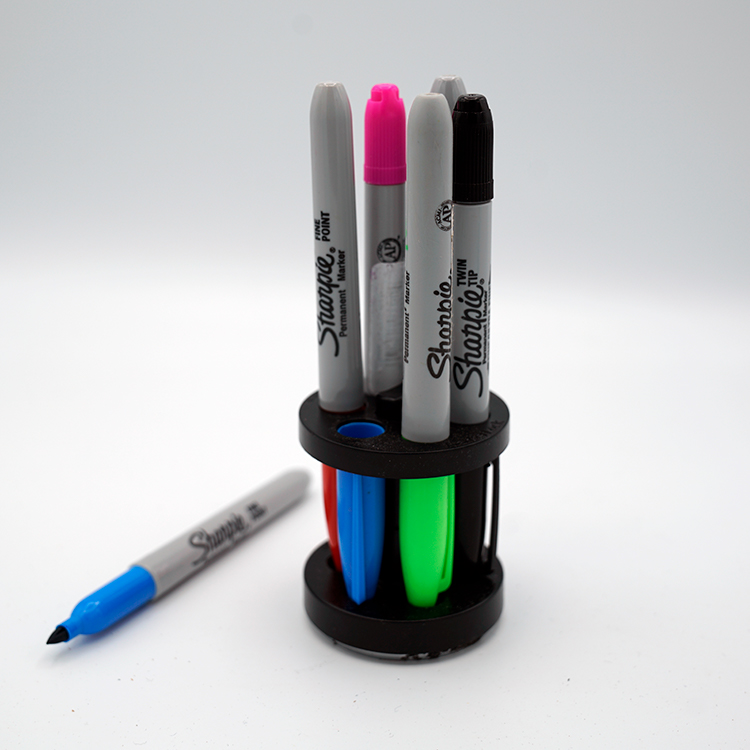 MarkerLock Sharpie Holder
November 2020
Finally a device that allows for one-handed marker use! The magnetic base and capture plate allow the user to pluck a sharpie from this holder without its cap on. No more swearing when you forget to remove the cap after carefully aligning parts.
<! -- Magnetic Allen/Hex Key Bits -->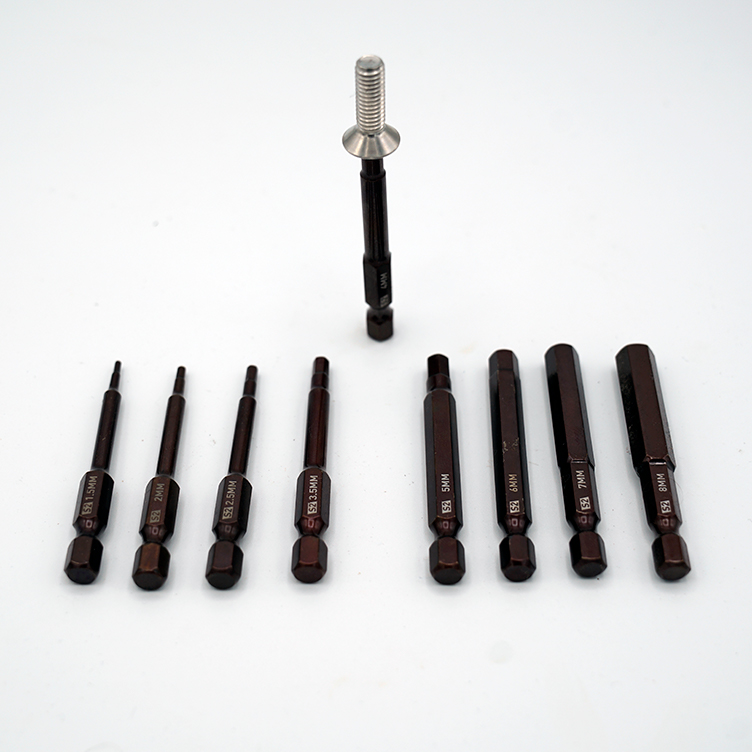 Magnetic Allen/Hex Key Bits
October 2020
Whether you are putting together some aluminum extrusion or just have a lot of bolts to fasten, save your wrist with these Allen/Hex bits. With a 1/4" shank, these bits will fit into most drills and electric screwdrivers. Packs come with standard SAE and Metric sizes.
<! -- Magnetic Allen/Hex Key Bits -->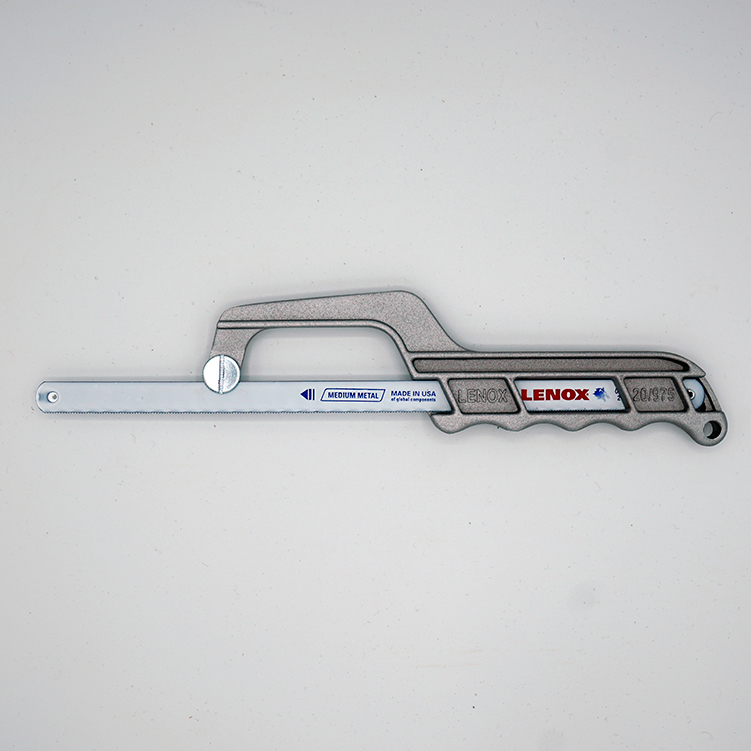 Mini Hack Saw
September 2020
Cut through pipes, bolts, tabs, and just about anything else with this mini hack saw. The light aluminum handle is designed for one-handed operation, so that you can get into tight spaces and produce a flush cut. Pull this out of your tool bag when you are in a pinch.
<! -- Nut/Bolt Thread Checker -->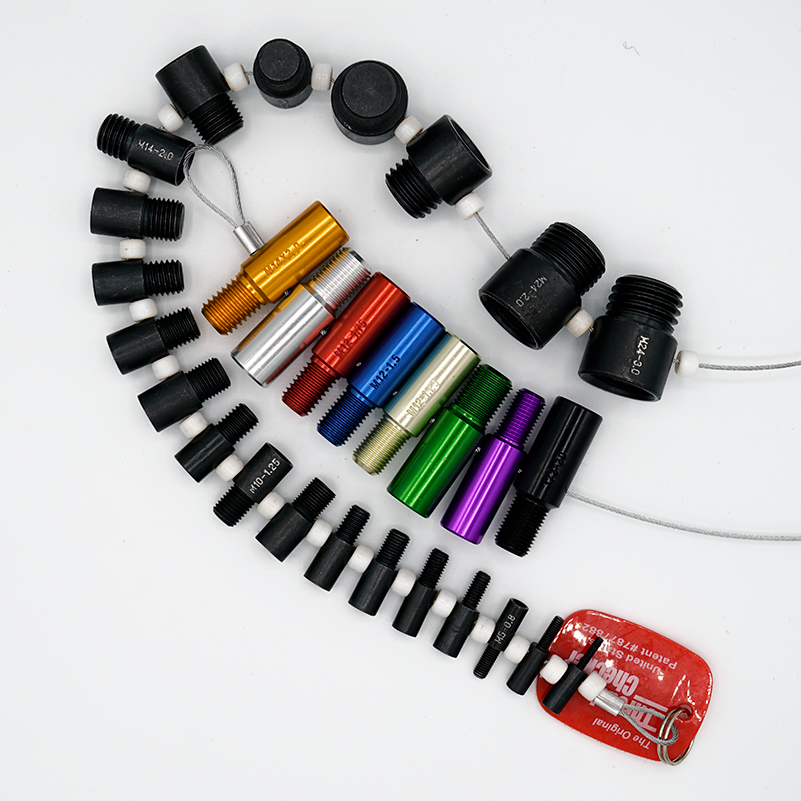 Nut/Bolt Thread Checker
August 2020
Take any guesswork out of determining the thread size of metric and SAE bolts and nuts with these thread checkers. This kit comes separated into three separate strands: SAE (23 sizes), metric (21 sizes), and wheel lug/stud (8 sizes). Identify hard-to-find fasteners quickly!
<! -- Wiha Magnetizer or Demagnetizer-->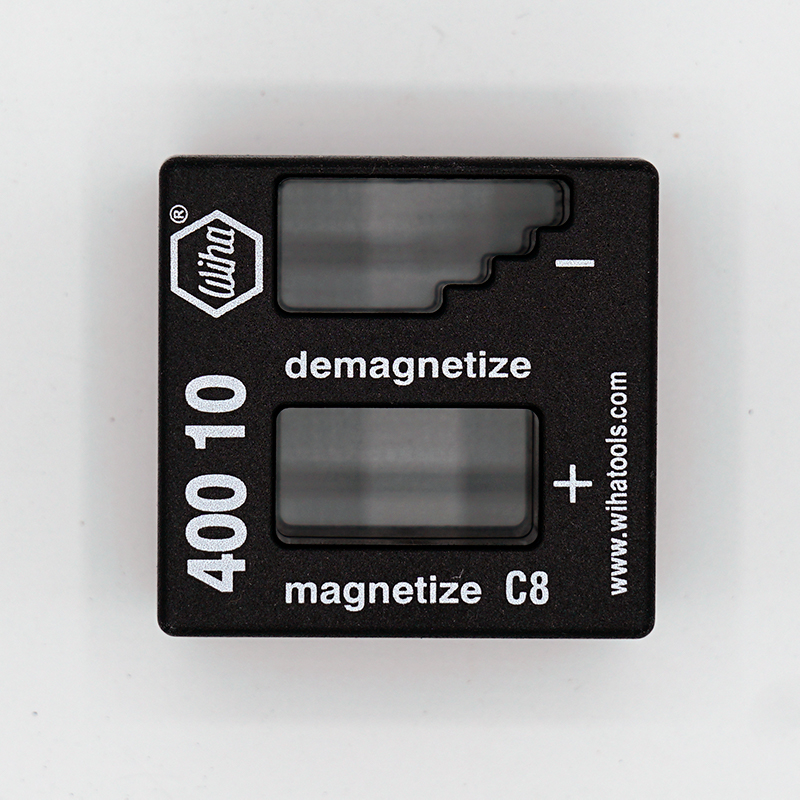 Wiha Magnetizer/Demagnetizer
July 2020
Does your fastener keep falling off your screwdriver as you try to screw it into a hard to reach hole? Pass your screwdriver through the magnetizer hole. Wallah! Your screwdriver is magnetic. Is your screwdriver attracting metallic dust? Pass it through the demagnetizer hole.
<! -- Multimeter Leads-->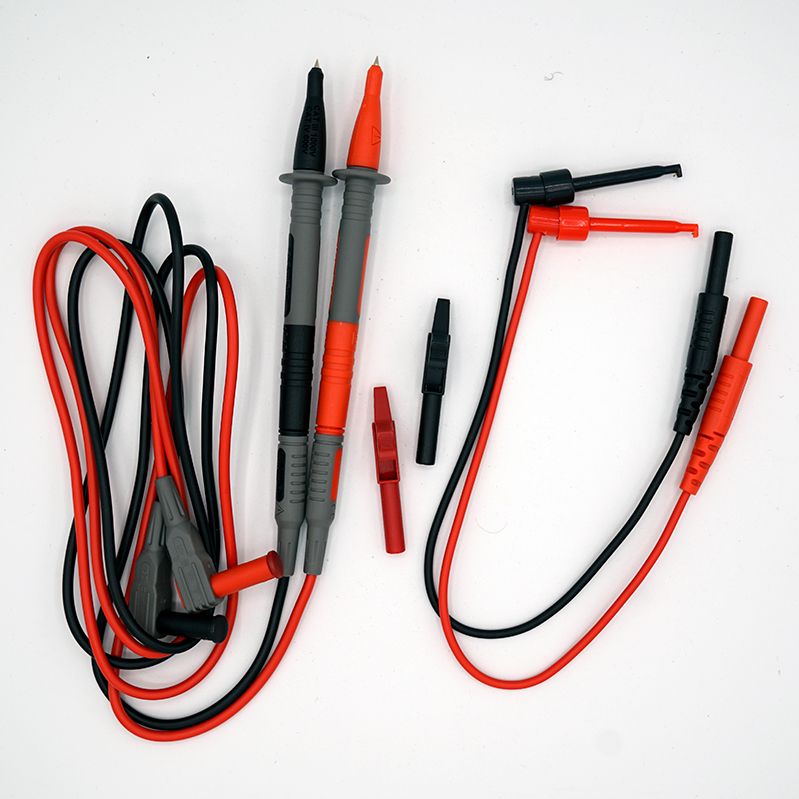 KAIWEETS Multimeter Leads Kit
June 2020
Are you still using the leads that came with your multimeter? Upgrade your wiring and PCB testing with KAIWEETS Leads Kit. These 44" silicone-insulated leads feature three different connectors: the usual needle probes but also alligator clips and J-hooks.
<! -- Magnetic Cable Anchor-->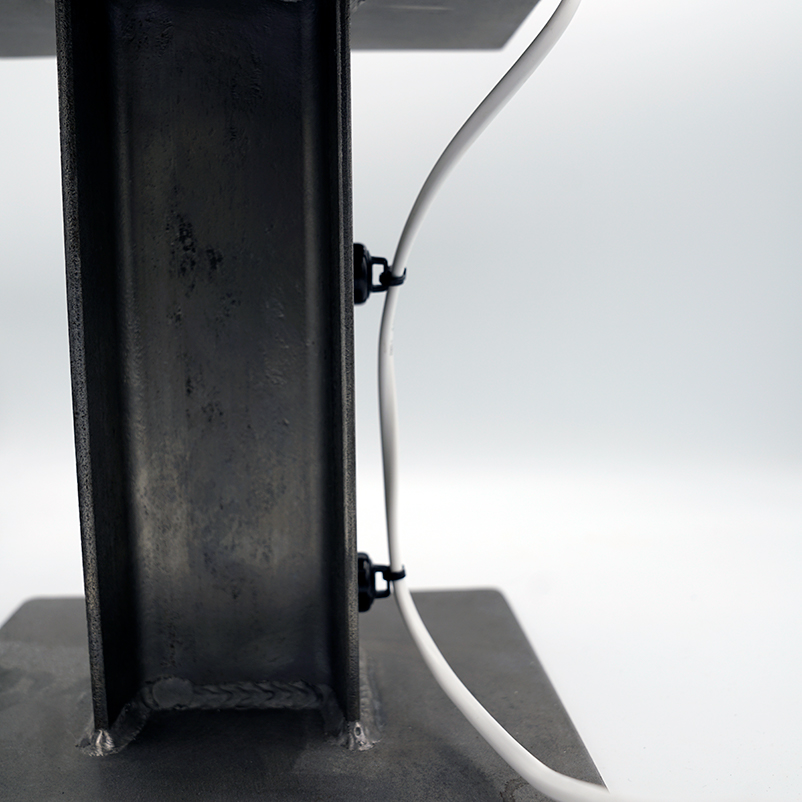 Magnetic Cable Anchor
May 2020
Wire management is already a tedious task. Don't make it any longer than it needs to be by using these magnetic cable anchors. With 10 lbs of pull strength and swivel anchor point cables will stay where you position them, until you decide otherwise.
<! -- Wera Kompakt Screwdriver-->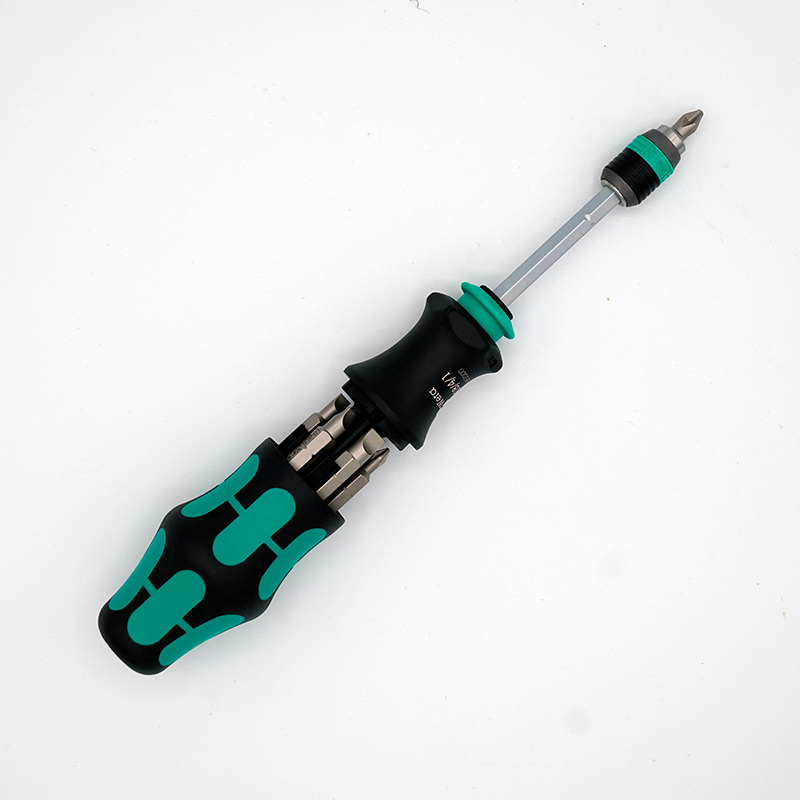 Wera Kompakt Screwdriver
April 2020
Continuing the portable screwdriver theme, the Wera Kompakt is a full size multi-bit screwdriver that stashes its six bits (3 Philips + 3 slotted) in its handle. The screwdriver's shaft is telescopic allowing it to expand to reach tight spots or can be removed for use with a drill.
<! -- Wiha Microbit Screwdrive -->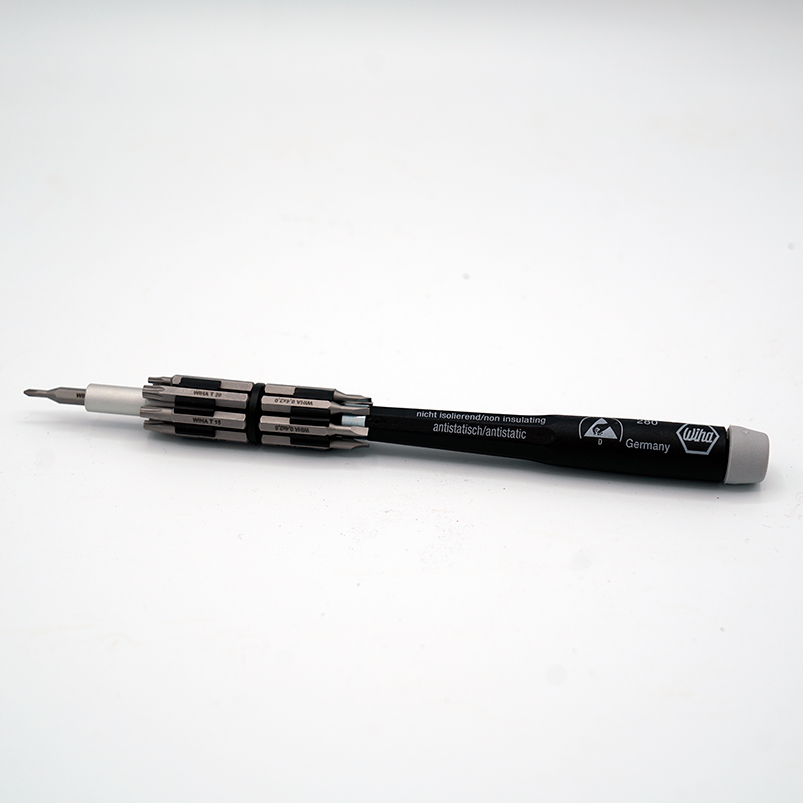 Wiha Micro Bit Screwdriver
March 2020
Micro bit sets are commonly used to screw or unscrew the tiny fasteners that hold together electronics, like your smart phone. The Wiha 75093 is a portable set where the antistatic handle wears the 16 philips, slotted, and torx bits like a toolbelt.
<! -- Klein Wire Stripper -->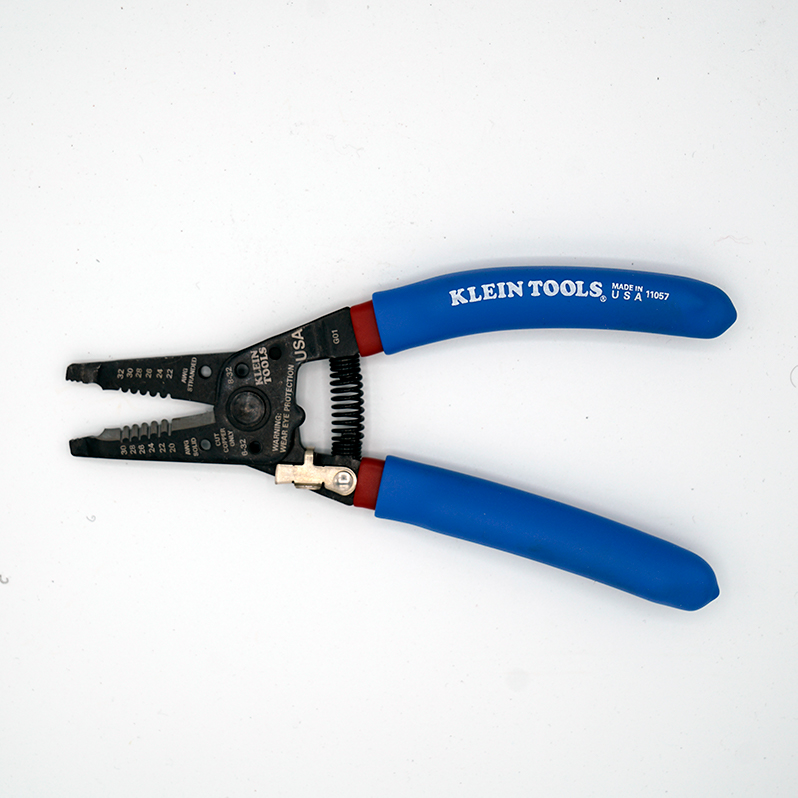 Klein Wire Stripper (20-30 AWG)
February 2020
Having trouble stripping the insulation off of small wires? Chances are you have the wrong tool for the job. Klein's 11057 Wire Cutter/Stripper can remove the insulation of up to a 30 gauge (0.254 mm) wire. The comfort grips on these snippers make stripping sessions easier on the hands.
<! -- Wera Hex Keys -->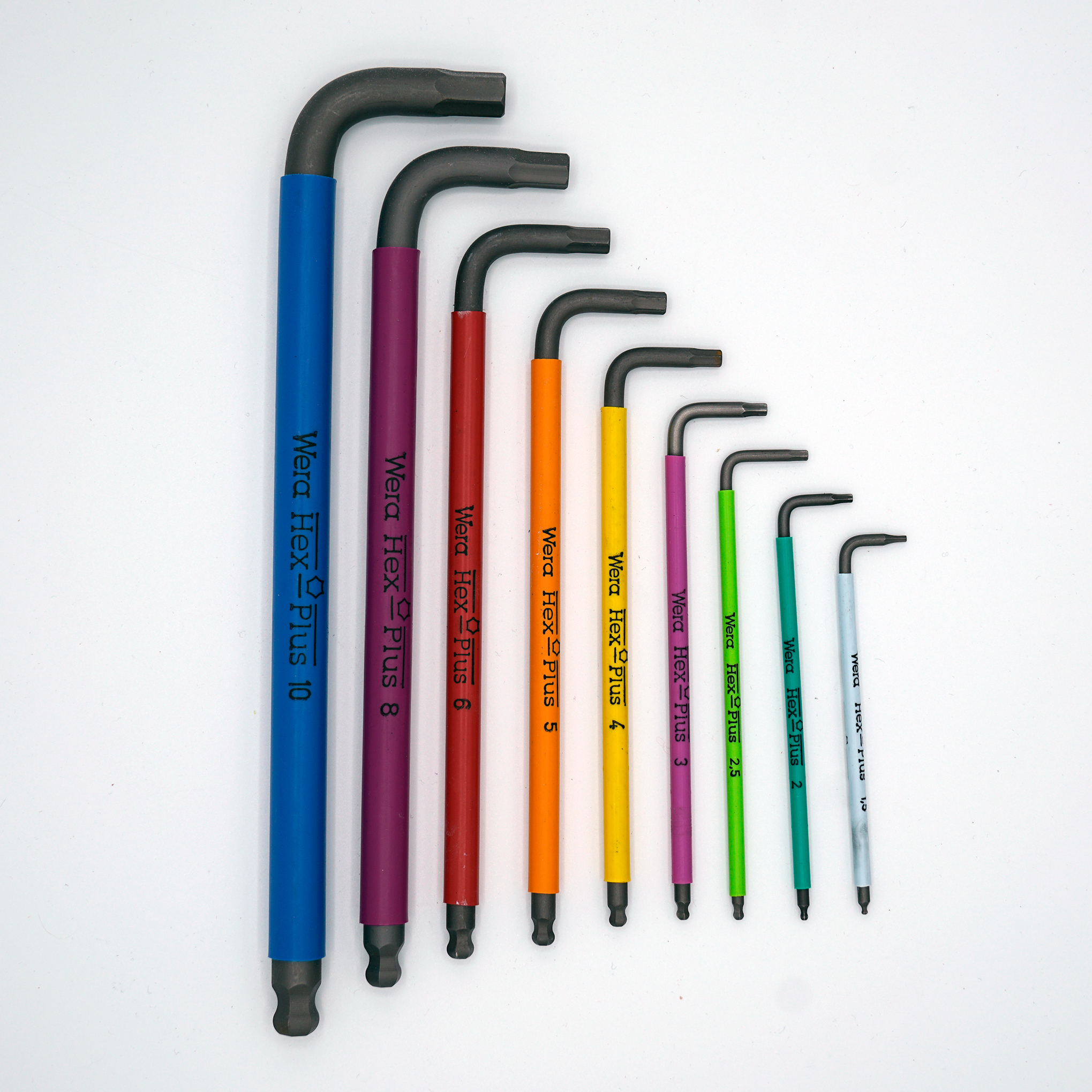 Wera Hex Keys (Metric)
January 2020
Always pick up the correct size Hex/Allen key. In Wera's Multicolor L-Key set, each key features a unique bright color for easy identification. Wera's patented geometry increases the contact surface between the tool and fastener, preventing notching and damage to the screw head.
<! -- 10-Gallom Brute Trash Cn -->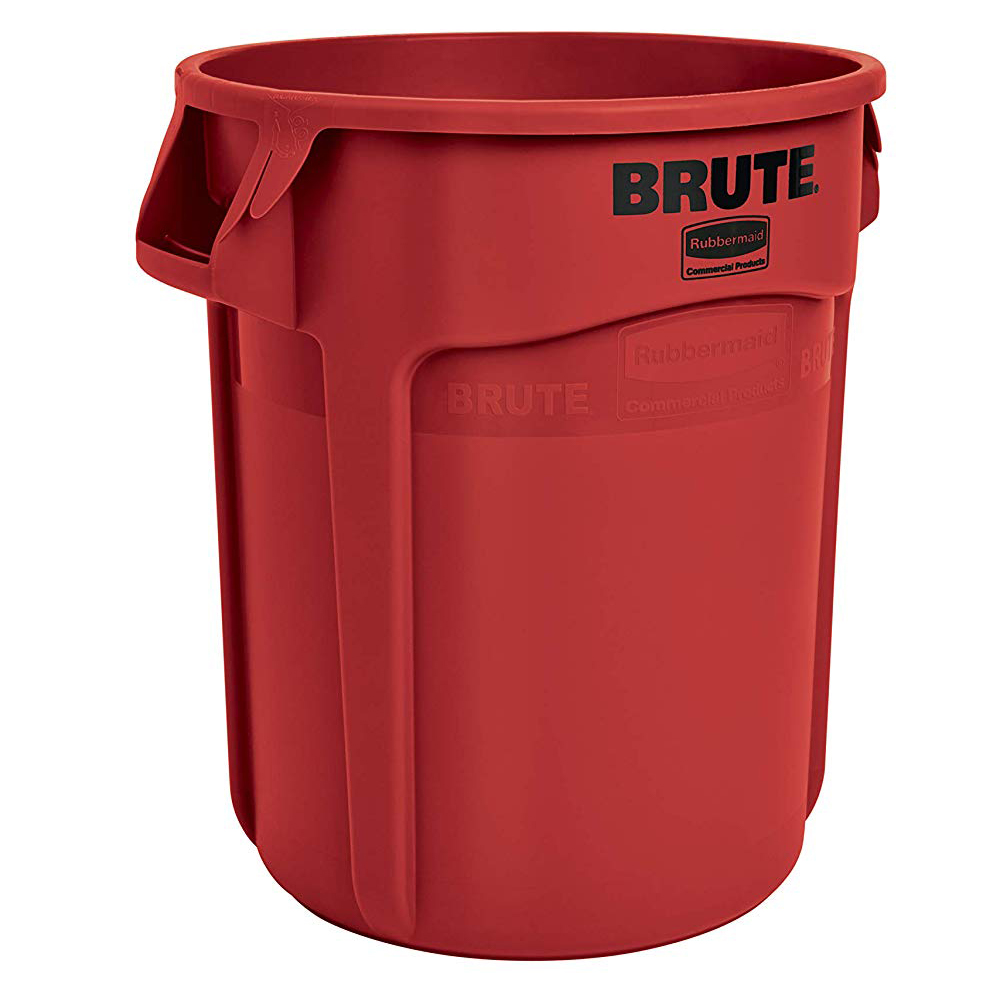 10-Gallon Brute Trash Can
December 2019
This 10 gallon can is a miniature version of the Rubbermaid Brutes that are found in factories, schools, and any place where resistance to chemicals and impacts is a must. It is light enough to wield in one hand but strong enough that it does not flex when fully loaded.
<! -- Koolertron Digital Microscope -->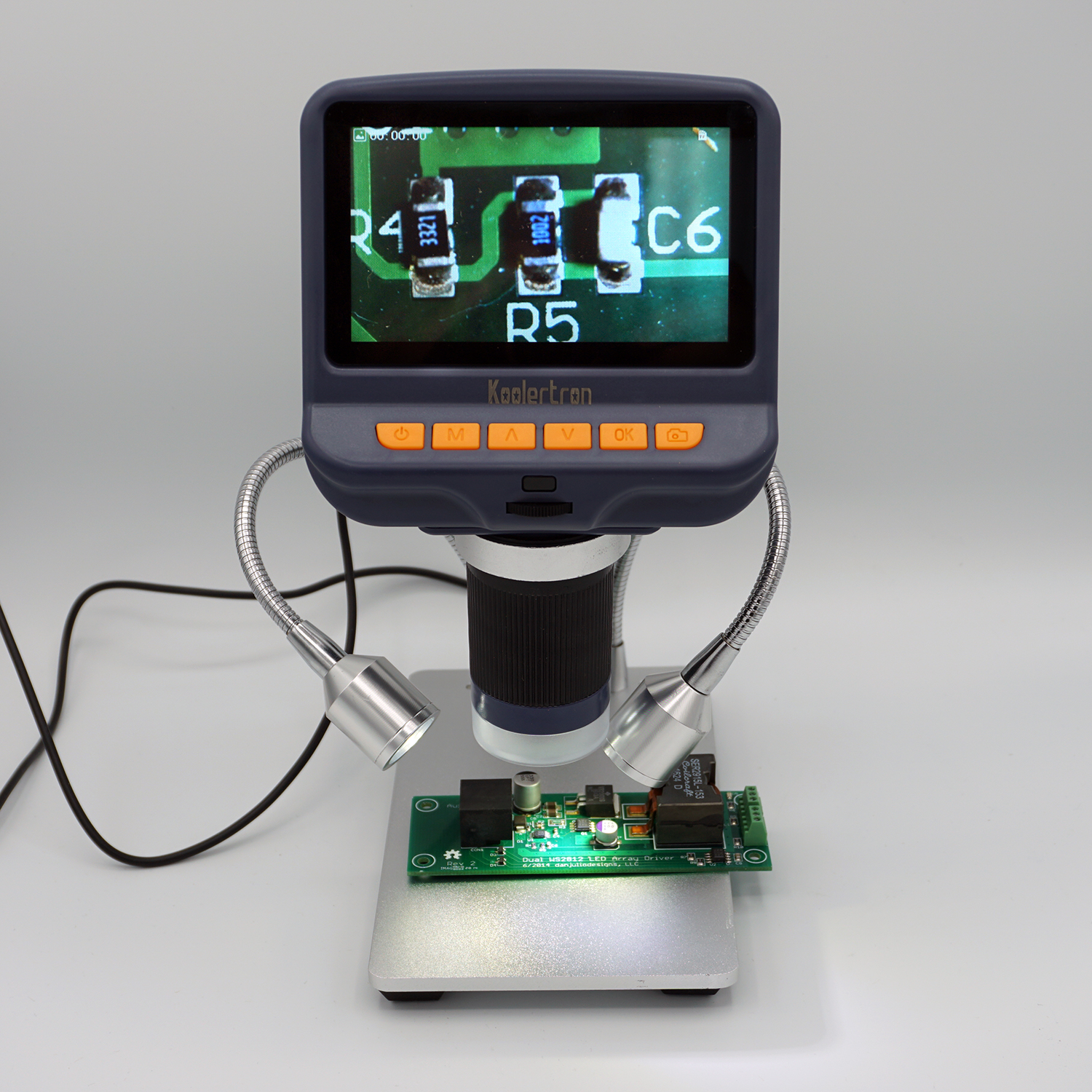 Digital Microscope (10-220X)
November 2019
Never squint at a PCB again. Koolertron digital microscope has a bright 4.3 inch LCD that allows for easy inspection of solder joints. This microscope is also a godsend for machinists, who need to identify dull or damaged end mills on the shop floor.
<! -- Soldering Helper -->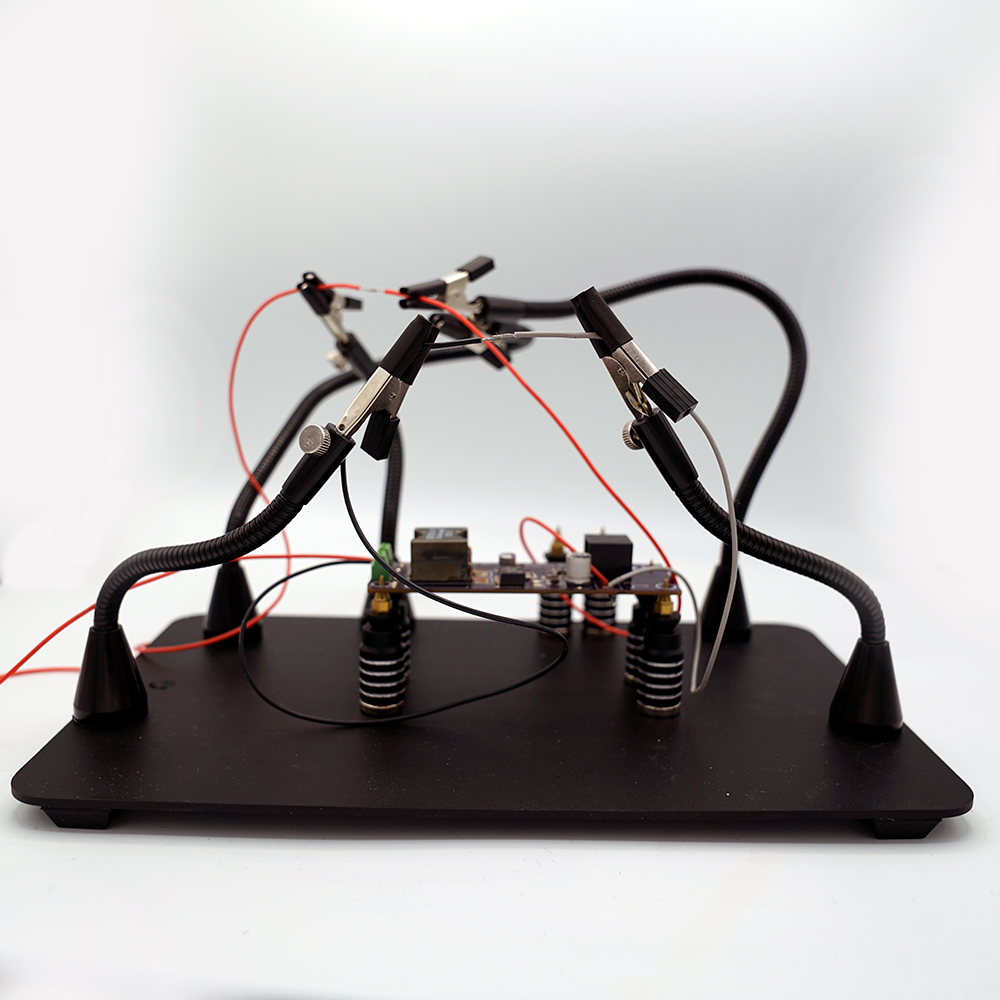 Magnetic Soldering Helper
October 2019
Soldering two wires together requires at least four hands. This soldering helper has 5 flexible metal arms and 6 PCB standoffs with magnetic bases that can be independently placed on the powder coated steel base to hold wires in an infinite number of positions.